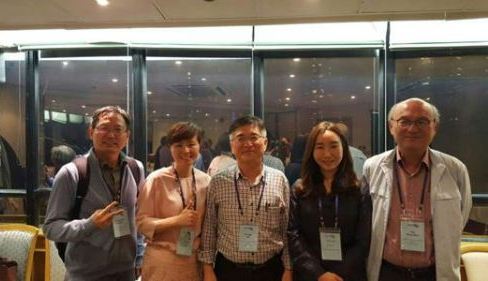 Asiacrypt, which is one of the three big cryptography conference in the world will be held in Korea at 2020.
Prof. Kwangjo Kim participated in the Asiacrypt coordination meeting held in Hong Kong. He proposal to host in Asiacrypt 2020 in Korea. Thankfully, his proposal was selected over two other proposals from other countries.
The Asiacrypt Coordination Committee decides the Asiacrypt hosting country every December. Currently, there are 13 member countries from across Asia and Oceania. However, there were only 12 countries on this year's coordination committee due to the absence of Pakistanis representatives.
Korea received 6 votes out of 12 while UAE and Singapore received 3 each. Thus, Prof. Lai of Shanghai University of Transportation and also the Chair of Asiacrypt Coordination Committee announced that Korea will be hosting Asiacrypt on 2020.
Prof. Kwangjo Kim was also honored as IACR fellow last spring.
[original article link: http://www.boannews.com/media/view.asp?idx=58628]